Better vacationing at URBANAUTS FLATS Linz
4 reasons why you should stay at our URBANAUTS FLATS during your next visit in Linz
Whether you come during summer or winter – Linz is always worth a visit! But where should you stay? In your friend's guestroom? On the couch of some acquaintance? In some overbooked tourist hotel? Let's say "no, thanks" together. We suggest you stay at URBANAUTS FLATS Linz, and we have 4 very good reasons for you to do so.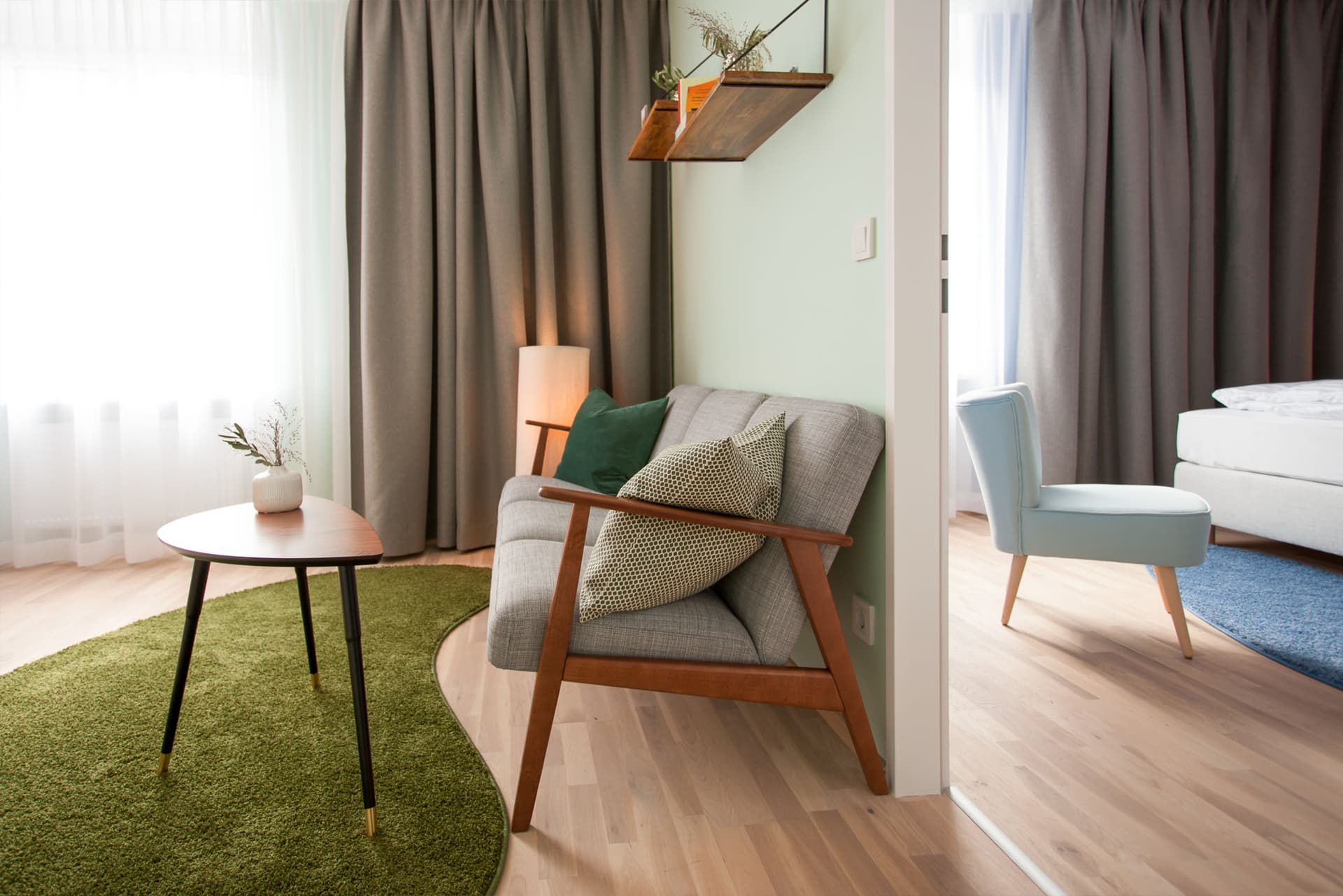 Live like a local
If you know URBANAUTS you know our motto. Since you will be living next door to locals you will become easily become one for the duration of your stay while at the same time enjoying a wonderful living environment. Our colorful apartments decorated in the style of the 1950s are not just beautiful and comfortable but also quite spacious, offering room for up to six people. Perfect for a stay with friends or family!
Location, Location, Location
Location is everything – that much is obvious. While we adore many corners of Linz one has to admit that some are just nicer than others. Luckily URBANAUTS FLATS Linz is located in one of the most wonderful neighborhoods of this city, close to the center with the boardwalk along the Danube and the historical center of the city only a stone's throw away. Should you prefer not to walk, public transportation is available throughout the neighborhood.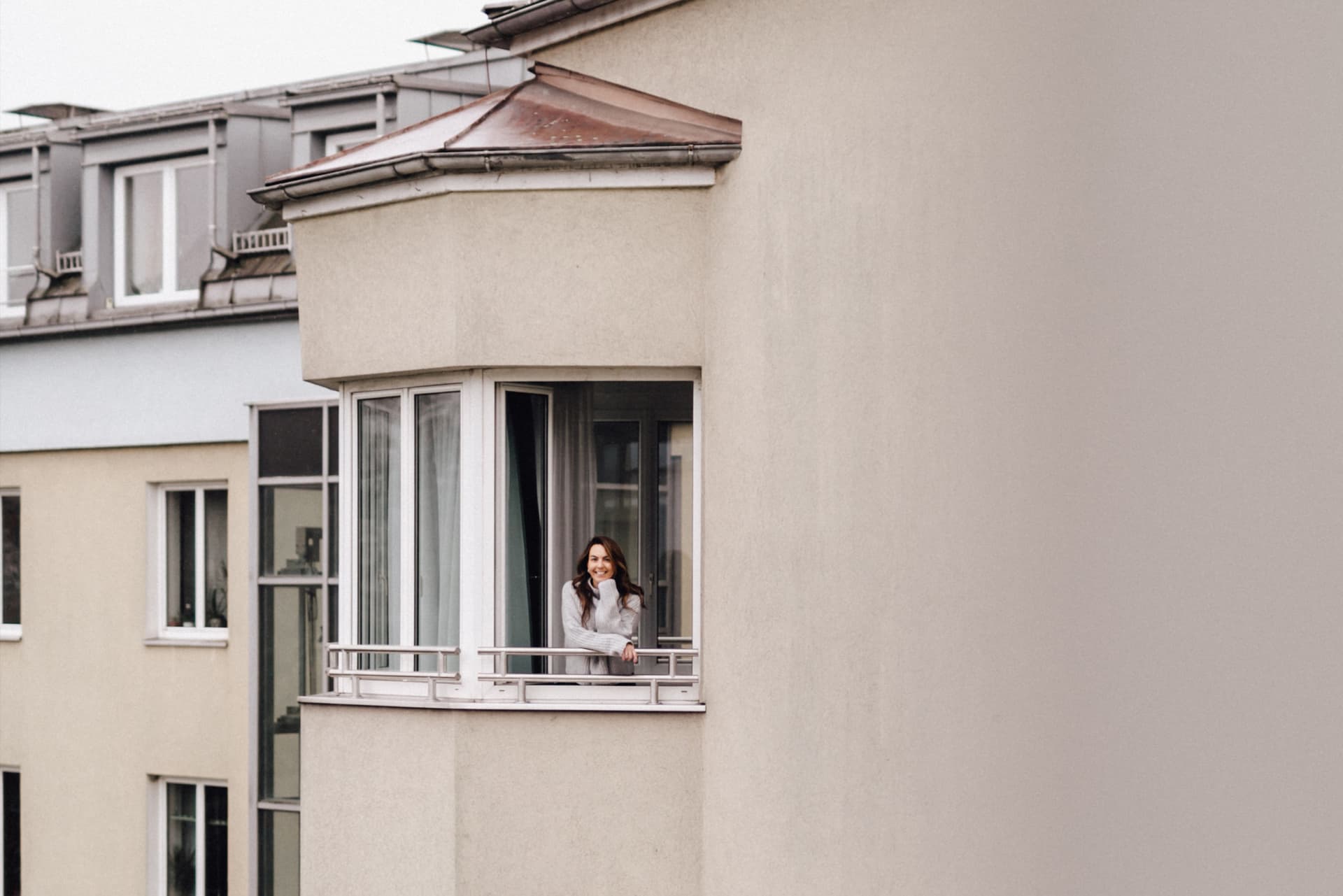 Home cooked with love
While Linz is a paradise for gourmets and even offers a cake named after the city, we all have days where we just prefer staying in and eating at home, dressed comfortably, enjoying the quiet, away from the hustle and bustle of public life. Fortunately, our apartments all include well-equipped kitchenettes where you can create everything, from a simple fried egg to an elegant three-course meal.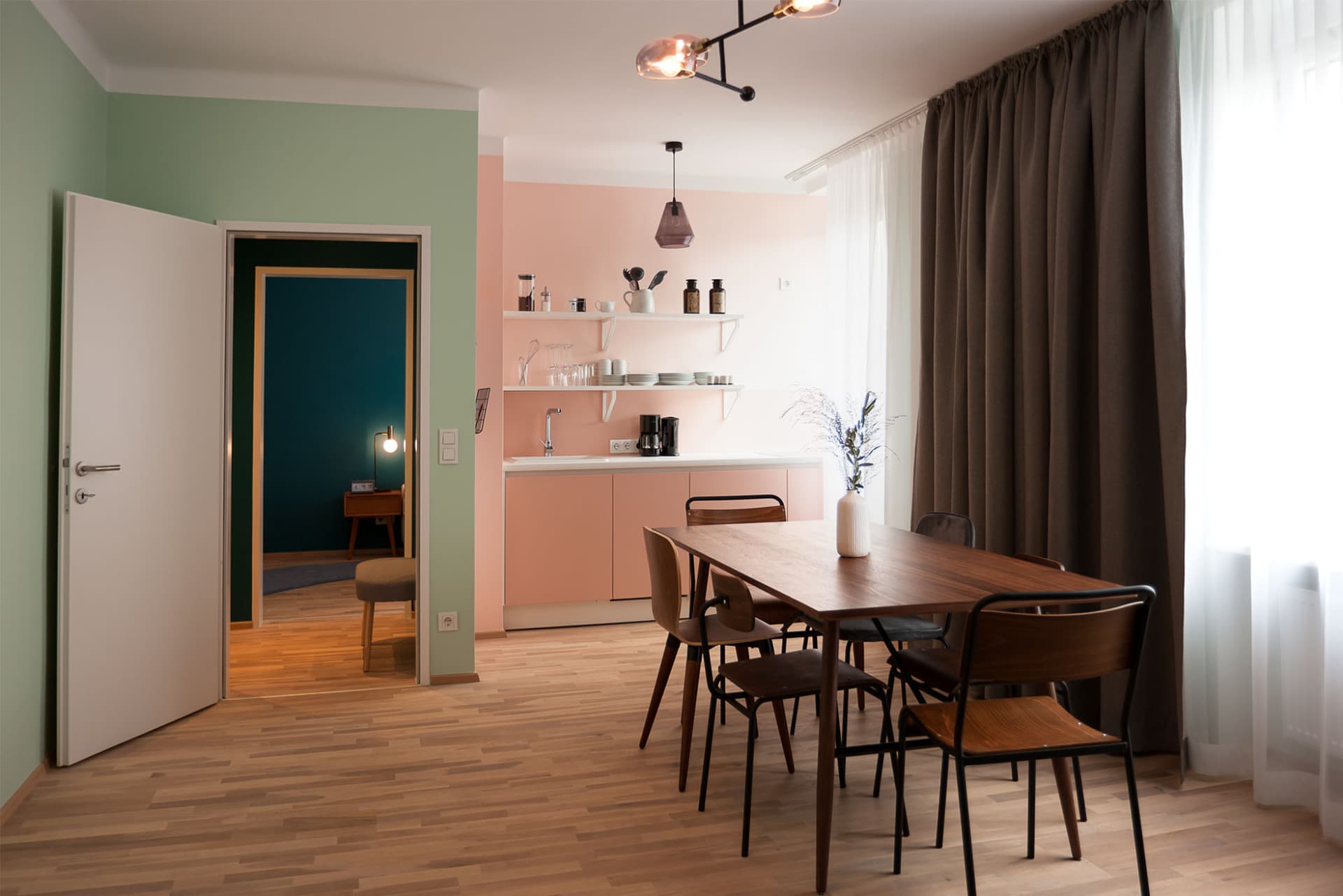 Do it for your wallet
Whether you are visiting loved ones, staying longer for a job or project, or just want to stay longer to see everything the city has to offer: There are many reasons to stay in Linz for longer periods of time. Of course, that can cost you quite a bit of money. At URBANAUTS FLATS Linz though your stay gets cheaper the longer you stay – . aAn ideal solution, if you want to stay a bit longer.
Discover URBANAUTS FLATS Linz at etagerie.com